Trip in One Word: Eloquence
What You'll Experience in Italy
Get ready to slow down and savor every moment of this slow food and wine yoga retreat in Italy. Nestled between the Alps and the coast, the Italian region of Piedmont is often overlooked by travelers, but boasts some of the nation's richest culinary and winemaking traditions. From cheese and wine to hazelnuts and chocolate, you'll learn from locals how much care and tradition goes into every Piedmontese delicacy – with plenty of chef and home-cooked meals to deepen your appreciation, of course! When you're not practicing yoga in Italy, you'll meander on foot through cobblestone streets, cycle down country lanes and explore rolling vineyards against a backdrop of mountains. Ease yourself into the birthplace of the slow food movement for a week of quintessential Italian adventure.
How You'll Experience Italy
You'll immerse yourself in Piedmontese culture in the best way possible: through your tastebuds (with plenty of expert local guidance). On this yoga retreat in Italy, your daily yoga practice will lay a mindful foundation to help you slow down and savor Italian culture. Settle in at a private villa overlooking vineyards and fruit groves, and get to know Piedmont's fertile countryside. Here, warm sea breezes nurture Nebbiolo grapes, prized white truffles flourish beneath the soil and winemakers, farmers and cooks uphold generations-old traditions. Visit family-owned restaurants for plates of agnolotti di plin or truffle-scented tajarin – but save room for the best panna cotta you've ever tasted! You'll also tour wineries, e-bike to medieval villages and have  leisure time to enjoy the villa's infinity pool! Learn the Piedmontese secrets to selecting the best fresh vegetables as you try your hand at a cooking class and get a mixology lesson from a master bartender at Torino's own Martini & Rossi. All along the way, you'll watch past and present fuse before your eyes as you sip dark red glasses of Barolo wine and sample cuisine that's both rustic and gourmet.
How You'll Feel When You Return Home
You'll return from your yoga retreat in Italy calm, satiated, and brimming with a renewed appreciation for the small moments of indulgence in your daily routine. You'll peruse your local farmers market with zeal (and try your best not to compare it to the open-air markets of Canale). Every time you pull out your bottle of vermouth and mix a perfect aperitivo, you'll stun dinner guests into silence. Whenever the pace of life quickens, you'll pause and remember the traditions of Piedmontese cheesemakers, restaurateurs and hazelnut farmers. Like them, you have plenty of time to live intentionally… and plot your return to Piedmont to taste, learn, and practice yoga in Italy again.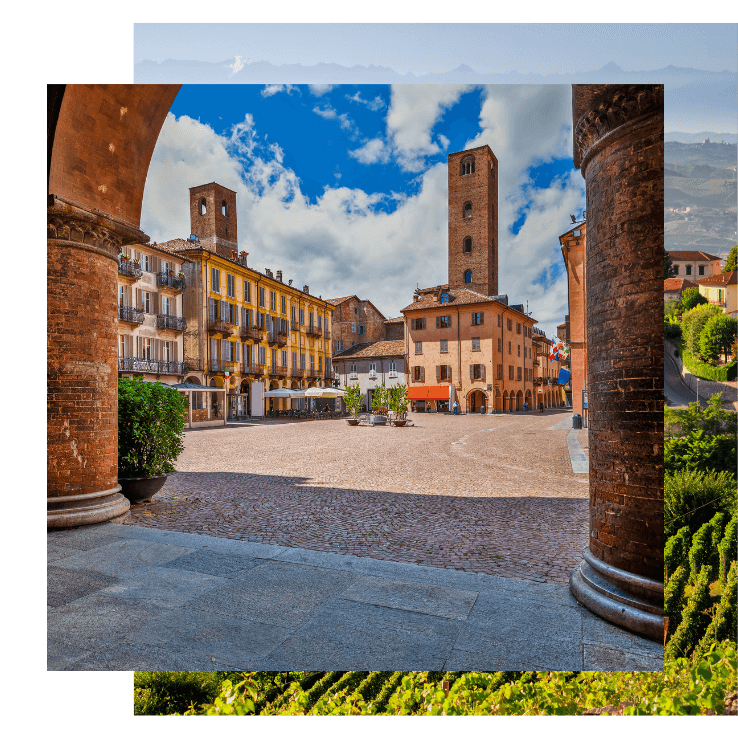 Yoga Retreat In Italy Details
Yoga Retreat In Italy Upcoming Dates
STAY TUNED FOR NEW ADVENTURE DATES...
In the meantime check out other great Yoga Adventure locations. Join our newsletter for the latest updates and new adventure location dates.
May 26 - 2, 2024
Jackie Rosenheim
Jackie is a San Francisco Bay Area-based Yoga Teacher. Her two biggest loves in life are yoga and travel.  She has experienced the power of yoga and sees it not as exercise but as a journey to create inner harmony.  She is so excited to embark on a yoga travel adventure with you!
Jackie is an E-RYT 500 and a Certified Yoga Therapist and has a Master in Pranayama (breath work) Certification. She has over 1,200 hours of combined training and feels that learning is one of life's greatest gifts. Jackie's classes are rooted in the ancient practices of yoga and are a balance of movement, pranayama, and meditation woven with the spiritual and energetic philosophies of the practice.
Jackie and her family share a deep love for travel. Together, they took a life-changing seven-month journey around the world. In her free time, she can be found hiking Pacifica's many ocean-side trails and cherishing the time she spends with her husband and two crazy-awesome boys.  Jackie is an appreciator of good food and great wine and has recently embarked on a wine education path, learning about viticulture, grape varieties and the wine regions of world.  While some may say that wine and yoga don't blend, Jackie finds they are similar as they both awaken and heighten our senses!
September 22 - 29, 2024
Amy Satterfield
Amy Satterfield, Owner of Explore Yoga Studio in Troy, Michigan, is an anatomy inspired Yoga Therapist and E-RYT 500 Yoga Teacher. Amy's inspiration for teaching is infused with a blend of traditional yoga, a thorough understanding of anatomy and movement principles, myofascial release and traditional Chinese medicine concepts.
Through her years of experience in working with hundreds of veterans, children, special needs adults, athletes and people with various injuries, Amy has come to know and teach yoga in a very unique way. Her trainings in multiple styles of yoga, certification as a Fitness and Exercise Trainer as well as being a Certified Yoga Therapist, lend to Amy's classes being packed with information about muscles, movement and overall physical well being.
October 6 - 13, 2024
Debbi Murphy
Exploring the mind-body connection is Debbi's life work. After years in academia researching and teaching subjects that elevated one or the other half of that equation (doctorate in exercise science, master's degree in counseling psychology), she turned her attention to the study of yoga – a perfect nexus of both.
Throughout her years in academia, Debbi studied with leading yoga masters to deepen her knowledge and hone her practice. Her alignment based, mindful flow style evolved from early work with Rodney Yee, Annie Carpenter and Shiva Rea. But the heart of her teaching comes from Erich Schiffmann, whose message of self-trust and the transformative power of yoga really resonated with her background.
Through more than 40 years of study and experience, including a dozen as creator and director of Shanti Yoga Teacher Training, Debbi found that the best approach to mind-body vitality is informed by both western science and the spirit of eastern yogic philosophy. Whether you're attending her popular local classes (which won her the title of Boise's Best), national conferences, or international retreats you can expect an artful blend of sound science, ancient wisdom, and mind-body-spirit integration woven together in the beautiful, juicy flow of the vinyasa tradition.
Debbi also shares her message online in various blogs and trainings. You'll also find her informative and inspirational posts on her website, and her Facebook, Twitter and Instagram feeds.
Morning vinyasa and/or evening chill-out yoga practice
One night in a four-star city center hotel in Turin
Six nights in a luxury private villa in the Langhe Roero
Private home-cooked family meal in Turin
Walking tour of Turin and the local markets with lunch in the central food market
Explore one of Turin's famous chocolate factories and a delicious tasting
Private visit to Turin's own Martini & Rossi factory and special mixology class 
E-bike afternoon ride to the village of Canale and their local market
Private chef cooking class at the villa with the produce from Canale's outdoor food market
Visit and tasting in Italy's Bank of Wine 
Explore Pollenzo's University of Taste
Winery visit and tasting class
Hilltop goat herding and natural cheese making morning
Special family run winery dinner and wine tasting
Chef-cooked dinners at 'home' at our hilltop villa
Dinner at the villa with a special Pizzaiolo
Airport transfers (on arrival and departure days per 'welcome' email)
Airfare to Turin
Two lunches 
Additional excursions
Alcohol or items of a personal nature/souvenirs
Travel insurance (recommended)
Gratuities
Our hotel in Turin is in the heart of the city and directly across from the Porta Nuova Station; an easy across-the-street-stroll for those who train into town. A sweet and luxurious entry to Italy, our Turin hotel offers a city-center location, delectable dining and a lovely yoga space for de-planing.  Rooms feature either one or two beds, AC, and en suite bathroom facilities.  Explore Turin on foot and through your taste-buds as you begin your epicurious journey through Italy. 
Our lux villa in the Roero allow for stunning hilltop views of the delectable vineyards of this unique region.  Each of the rooms within the villa has its own character (as well as its own AC controls) and en suite bathrooms.  A gourmet kitchen and wine cellar feature the best of Piedmontese cuisine in a villa, and outdoor yoga shala, surrounded by fruit and olive trees.  Each day at the villa is picture postcard worthy.  Rooms will have one or two beds, depending on your needs.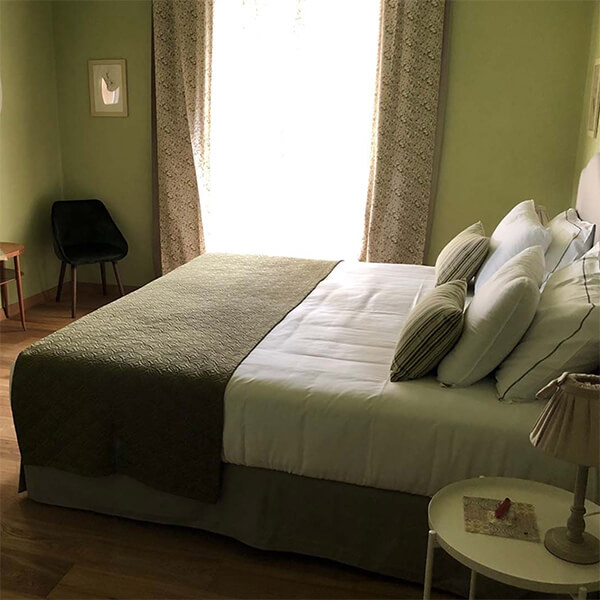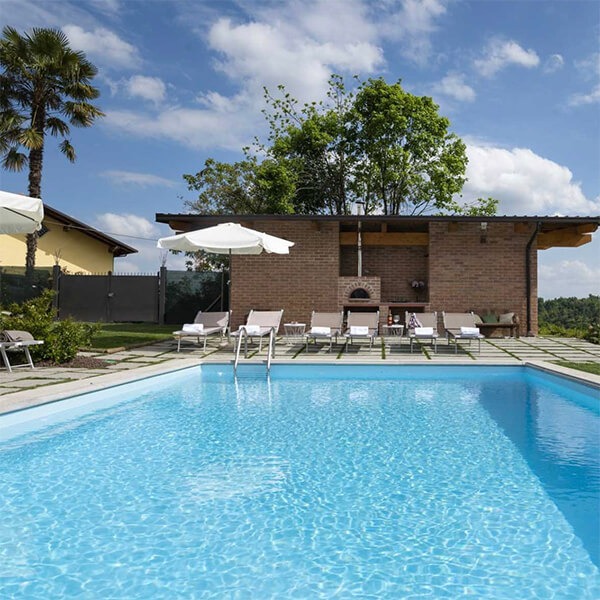 Our Italy yoga retreat schedules will vary slightly and final itineraries will go out to the travel crew about a month prior to departure. Our schedule below gives you an overall picture of what a weeklong wellness and yoga retreat in Italy  will look like:
Arrive into Turin by 2pm. Benvenuto in Italia!
Transfer into town from the airport, or stroll across the street from the main train station, and drop your bags off at your Turin home
Rejuvenate with a late afternoon yoga class
Head to the rooftop for a local aperitivo  
Enjoy a proper welcome to Italy with a local and home-cooked meal

Discover a Piedmontese welcome in a local home and a delicious dinner (depending on group size)

Drive back to the hotel for a good night's sleep and luxury welcome to your Italy yoga retreat adventure
Morning yoga followed by a delicious buffet breakfast
Check out and explore Turin on foot before heading into the countryside

Discover Turin's 2,000 year old history and beautiful architecture
End the morning stroll at an artisanal chocolatier's workshop: learn the family traditions of chocolate making capped off by a scrumptious tasting

Satisfy your hunger with a local specialty of your choice at the Centrale food market
Depart Turin for the countryside and a special stop at Turin's own Martini & Rossi

See the birthplace of a brand and explore Martini & Rossi's history
Enjoy a private mixology class with apertivo experts at Martini's Bar Academy

Head to the Roero  enjoying the gorgeous countryside along the way
Settle into your country home and relax among the vines
Tonight is night one of your private chef and villa deliciousness
Morning yoga with breakfast to follow
Get to know the Roero under your own steam (sort of) as you e-bike the hills and vineyards

E-bike to Monteu Roero's small village center for a refresher and a look at the  stunning medieval church of San Bernardino
Hop back on your bikes and pedal to a local vineyard for fruit and grape juice (not yet fermented) tasting

Enjoy a lunch at leisure, and strolling, through the charming streets of Canale
Head 'home' with time to relax 
Walk down to the outdoor yoga shala for this evening's class
Enjoy a local specialty cooking class with our private chef at the villa and a night at home
Greet the morning with yoga and a delicious breakfast
Drive to the charming city of Bra for some free time strolling, shopping or simply people-watching

Bra has something for everyone, including a spice shop like you've never seen, and is the birthplace of the Slow Food movement

Enjoy lunch in town and a deeper understanding of a food system that is "good, clean and fair"
Head to Pollenzo for a deeper knowledge, and taste, of this worldwide movement


Meet up with a representative of the University of Taste (aka the University of Gastronomic Sciences)
Stroll through time and the vineyards of Italy as you explore the Bank of Wine in the cellars of the University

Head home to the Roero  
Freshen up and head out for a walk to a local family run restaurant with a history stretching back through the centuries
Enjoy a later morning yoga class among the olive trees followed by  breakfast in the villa
This morning will be yours to relax and enjoy at your leisure – swim, book a massage or relax your way
Lunch today at the villa
This afternoon you'll head to a winery with delicious vintages and multiple generations of passion in the vines for a tour of the cellars and a guided tasting
Head back 'home' for a special treat – enjoy a pizza based dinner with a local Pizzaiolo
Morning yoga and breakfast at the villa
Head to the ancient town of Alba for some free exploration and strolling

This beautiful town played home to history for centuries as a stopping point for the crusades
The ancient and the modern combine as you stroll the town that gave birth to Nutella (and still plays host to a Nutella factory)
During certain months in the fall you can experience the world-renowned truffle fair that takes place in Alba's town square

Enjoy lunch on your own today and wherever you please within the town of Alba
Drive back to your villa and an afternoon yoga session
Freshen up and head down the road for a special dinner at a small family-run winery and restaurant with stunning views over the Langhe Roero's hills and vineyards
Slightly later morning yoga and breakfast this morning
Lace up a pair of old shoes and head out to the hills as you channel your inner shepherd

A wonderful goat shepherd will allow us to drive his goats (don't worry, his trusting herding hounds will help) into their pen for milking

The goat's milk will be used to create the delicious cheese that, after a bit of work, you'll have a chance to taste and enjoy

Head home to wash up and enjoy a lunch of light sandwiches, snacks, hazelnuts from local trees and fresh honey
Come together after a rest for a final yoga session in the gorgeous Italian countryside
Tuck into a delicious final meal in the Roero and a special send off to the week
Wake up to breakfast and pack for the transfer back to Turin for a flight home or train off to further European adventures
There will be two transfers back to the city and, depending on your flight time, you can take off or head back to explore a second visit to Turin
Grazie per aver visitato l'Italia!
This trip FAR exceeded my expectations
"This trip was a wonderful experience, mostly due to the fabulous guidance of Shannon. Could not have hoped for a better leader – His kindness, spirituality, openness, knowledge, inclusiveness, yoga training and just great sense of fun made this trip a pure and wonderful delight!

The instructor, those who made up our group, the hotel, the activities included (especially the BLUE LAGOON – OMG!), the location and the people of Iceland – all magical! LOVED all activities included – and ALL the guides were simply wonderful. The activity schedule was nicely paced. It was a great location with accessibility to all areas of the city. I would recommend it to friends thinking of traveling to Iceland. Oh yes, I would do it all again!"
Frequently Asked Questions