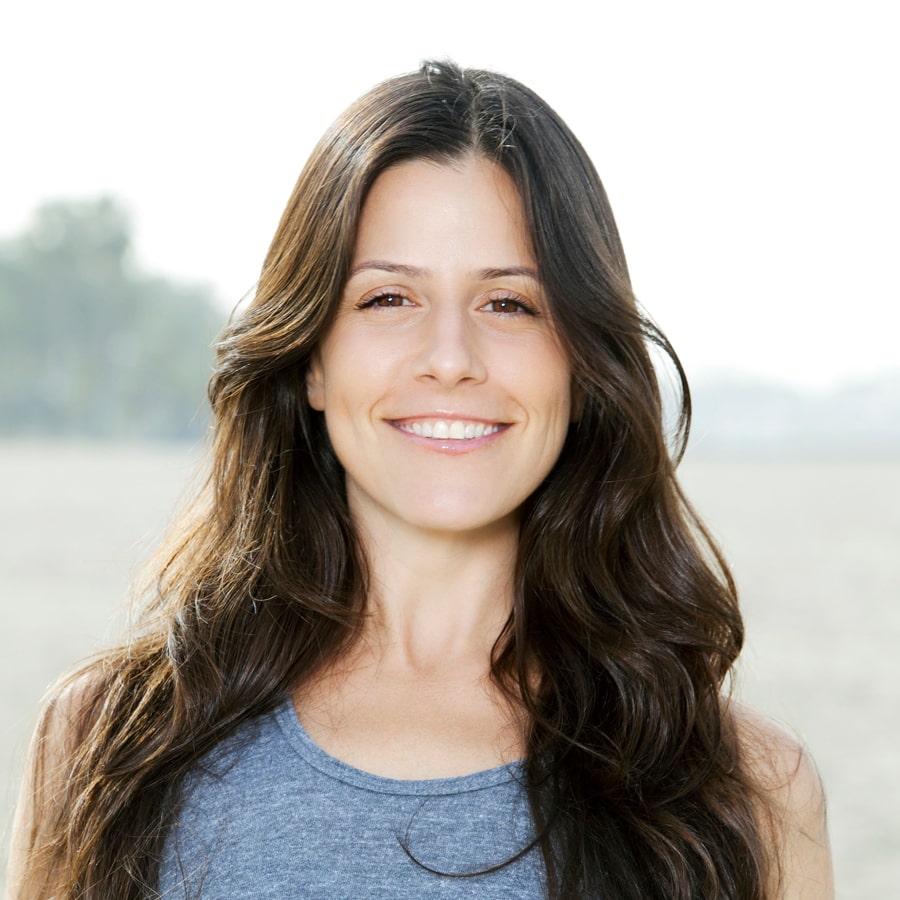 Sarah Ezrin loves yoga and nothing is more apparent when she teaches.  Sarah's joie de vivre is infectious.  Her popular classes are fun, but challenging, with an emphasis on intelligent sequencing and detailed alignment.
Based out of her hometown of Los Angeles, Sarah is an E-RYT-500. She is trained in Vinyasa Flow and the Ashtanga method, which is her daily practice. Internationally recognized, she teaches teacher trainings, workshops and retreats across the globe.  Sarah is also a writer and certified mentor coach through the Coaching Training Alliance.
Sarah has been a brand ambassador for numerous mindful fitness companies such as Lululemon Athletica, Manduka, Sweaty Betty, Vita Coco, Yoga Earth, and Yoga Gives Back.
Sarah began doing yoga in college, however she did not get serious about her practice until working demanding hours in the film industry. It was also during this time that Sarah's mother was diagnosed with lung cancer. The mat provided refuge and healing as her mother's illness progressed. Sarah realized that time was too fleeting to not be spent doing what one loves. She quit the film business to pursue teaching yoga.  Her mother was able to see her teach once before passing away.
For Sarah, yoga is not about the tricks or postures; it is about finding one's center amidst the challenges and chaos of the world.  She believes that life is short and that it should be spent laughing, with the people and animals we love, and doing the things we most enjoy, like yoga!
New Yoga Retreat Adventure Dates Coming Soon