Trip in One Word: Entrancing
What You'll Experience In Sicily
A Mediterranean gem, Sicily is known for its serene beaches, charming villages, amazing ancient ruins and delicious cuisine. Get your yoga and walking shoes on so you can, "mangia, mangia!" throughout the week.  On this yoga retreat in Sicily, you'll explore Europe's largest active volcano, sip some volcanic vino, wander seaside villages, visit UNESCO World Heritage Sites (yes, that's plural), admire the spectacular and ancient architecture and bathe in the Italian sunshine and sea. Get lost among endearing ancient alleyways, explore piazzas (in palazzos) and enjoy a sunkissed adventure in Italy.
How You'll Experience Sicily
Start your yoga retreat in Sicily in Castiglione di Sicilia, on the north side of dominating Mount Etna. Hike the hillsides of Mount Etna, bask in the  panoramic views of the Sicilian countryside and sip the nectar of the unique volcanic soil (ie delicious local wines).  You'll visit Castelmola, known as one of the most beautiful villages in Sicily, and explore the Norman ruins overlooking the Ionian Sea. Revel in ancient Greek ruins and classic Renaissance and Baroque architecture on Ortigia, a UNESCO World Heritage Site. Wander the local food market and savor unforgettable Sicilian food and wines. Immerse in Ragusa and Noto's (another UNESCO World Heritage Site) ancient architecture—from the Palazzo Comunale to the breathtaking Duomo di San Nicolò – catacombs, spellbinding stairs and piazzas.  Try a cuoppo (trust us) and your own hand at focaccia. At 'home'  in Modica you'll learn about the ancient chocolate-making tradition and get hands-on with a professional maître chocolatier (yum). Experiment with Sicilian herbs and spices (coupled with local aperitivos) as you taste, laugh and immerse your way around this enchanting island. 
How You'll Feel When You Return Home
You'll return home from this yoga retreat in Sicily sun-kissed and blissed out. You'll research limoncello recipes (in pursuit of the perfect aperitivo), dream of piazzas and vividly recall the sensation of Sicilian sand on your bare feet. Warmed by delicious wine and Sicilian smiles, you'll forever ruminate on creating your very own "Under the Sicilian Sun" move across the pond.
Yoga Retreat in Sicily Upcoming Dates
STAY TUNED FOR NEW ADVENTURE DATES...
In the meantime check out other great Yoga Adventure locations. Join our newsletter for the latest updates and new adventure location dates.
Three nights exclusive stay in Castiglione di Sicilia region
Four nights in stunning Modica
Breakfast each morning at our hotels
Some lunches including local eateries and restaurants
All dinners in a local restaurant or at our hotels
Multiple wine-pairing and tasting options
Morning and evening yoga on most days (please see the full itinerary for yoga schedule)
Street-food experiences in Ortigia and Noto
Hiking day by foot and 4×4 on Mt Etna
Local cooking class and dinner near Ragusa
Maître chocolatier taught hands-on chocolate course
Afternoon on a local, and official, aromatic and herb farm
Private transfers and transportation throughout the week
Expert local English speaking guides
All entry fees for the above sights and additional activities as listed on the itinerary
International flights in and out of Catania (CTA) 
Four lunches
Any video or still camera fees assessed by the monuments or places of interest
Alcohol, in excess of a glass of wine, sodas or other specialty drinks at meals
Gratuities
Items of a personal nature (phone calls, souvenirs, spa services, etc)
Travel Insurance (strongly recommended)
Yoga Retreat in Sicily Accommodations
Enveloped in over a hundred hectares of olive, citrus and vineyards sits our northern Sicily home. The renovated vineyard home boasts modern amenities and classic charm.  Each room has its own unique views on this beautiful vineyard.  Enjoy the  pool and vineyards you walk through each day, the AC and/or heat, along with stunning Sicilian cuisine, to make this a hideaway you'll want to return to. 
Historic and modern comfort and blend into a luxury welcome in the south of Sicily. Revel in the renovated and rejuvenated medieval fortress and the beauty of Modica.  Enjoy ancient catacombs and beautiful villages while you make use of the pool and spa or spend your free-time exploring Noto, Modica or the beach, each just a short walk or drive away.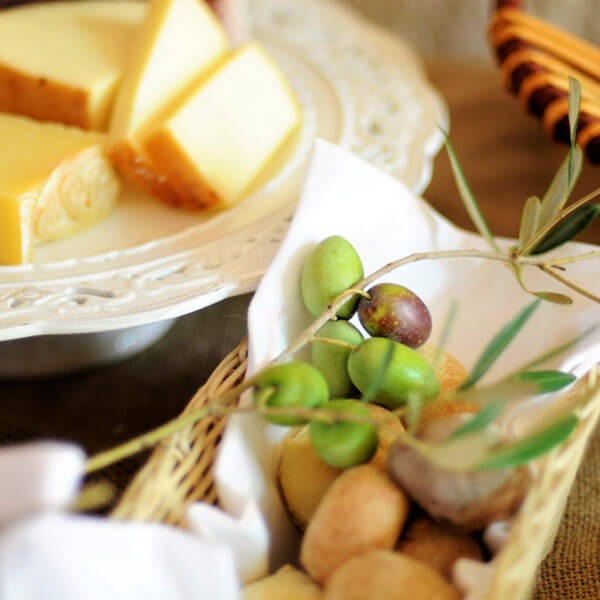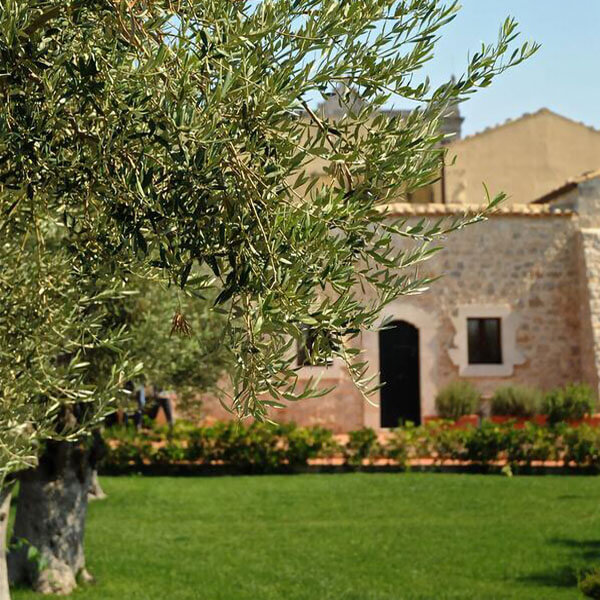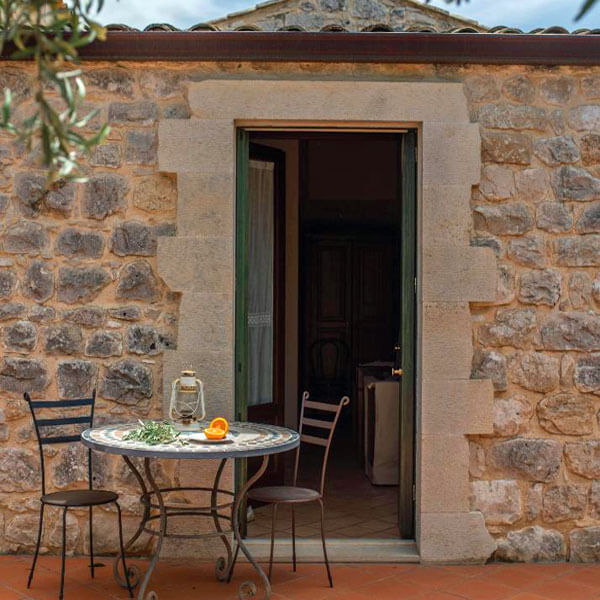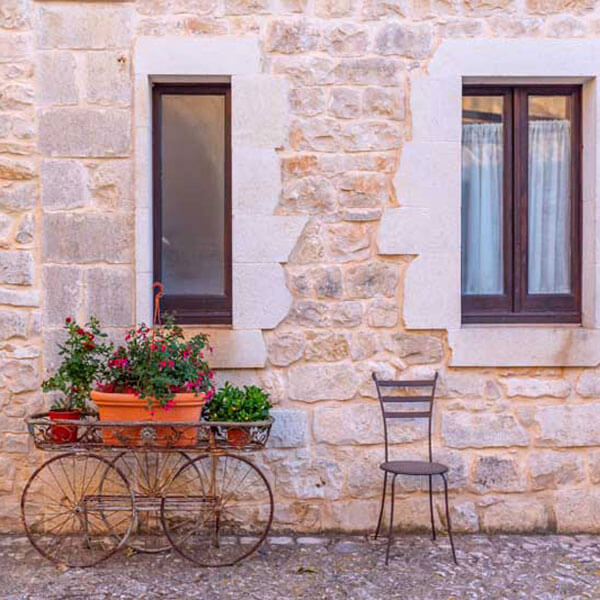 Each of our amazing yoga retreat in Sicily itineraries will be unique, with slight changes based on local holidays and/or events. Below is a sample of what can be expected as you explore this amazing island  with The Travel Yogi:
Fly into Catania (CTA) and get ready for adventure on your yoga retreat in Sicily

Our guide will meet you at the airport and escort you to our first hotel just north of Mt Etna

Opening airplane-twist-it-out yoga class
Welcome dinner and your first taste of local Sicilian deliciousness
Wake up refreshed, hit the mat and a fill-up breakfast
Journey up the side of Europe's largest volcano by 4×4 and leg power… get your hike on


Charge your cameras and capture the stunning views of Sicily from the heights of Mt Etna

Enjoy a mid afternoon post-hike lunch at the base of Mt Etna
Taste, and learn, about the richness of Sicilian wine at a local winery
Head back to the hotel for evening yoga for hike-weary legs before dinner 
Morning yoga followed by a leisurely breakfast
Gear up for a day of classic wanderings

Castelmola is stunning and classified as one of the most beautiful villages in Sicily
Perched on a hillside over the Ionian Sea, wander Taormina and the ancient Greek theater of Teatro Greco

After a guided tour, explore Taormina's streets and restaurants at your leisure
As the sun goes down head back 'home' for evening yoga
Enjoy dinner under the stars
An early morning for breakfast and packing (no morning yoga today)
With bags packed it's time to head south

Wander down the winding streets of Ortigia and take in the stunning Baroque and Renaissance beauties surrounding you
Stroll backwards through time and explore the 6th century BCE Temple of Apollo
Take in the sights and smells of the food market and stop for lunch with the locals

Say goodbye to Ortigia and continue south to Modica
Check-in and get ready for early evening yoga
Head to the restaurant for a dinner of southern Sicilian delights
Rise and shine yoga and breakfast
Get your thinking caps on as you take an archeological tour of Ragusa


Wander the Hyblaean Mountains' secrets and wonders
Visit the Grotta of Trabacche, the Catacombs of Cava Celone and the Hypogeum of Cisternazzi

Enjoy some free time to explore Ragusa and the lunch spot of your choice
Head to an ancient water mill in the afternoon


After listening to the stories of the millers and their families, get your hands-on the local organic flour and make your own Focaccia deliciousness

Dine on your creations at the mill with the families
Morning yoga and sustaining breakfast
Noto, the jewel of the Val di Noto, awaits


Marvel at the Duomo di San Nicolo, and the gorgeous stairs just below, as well as the Palazzo Vescovile, Palazzo Comunale and the Baroque Church of the Holy Savior
As you stroll through the day you'll be treated to the gastronomical delights of Noto including cuoppo, the famous Arancina and an unmissable cannolo

After some free time to explore Noto, journey to Modica

Another tasty treat this afternoon as you learn about Modica's famous chocolate history
Get hands-on as you put your knowledge of Modica's ancient chocolate making to the test under the watchful eye of a professional maître chocolatier

Evening outdoor yoga (weather dependent) at the hotel
Group dinner, if you've got any tummy space left, at the hotel
Morning yoga and breakfast
Spend your morning at your leisure 

Relax poolside, book a massage, head back into Modica or catch a 15min ride to the coast

Return to the hotel early afternoon for a closing yoga class
Journey to a local farm which produces officinal and aromatic herbs 


Experience the history and pride behind the olfactory tradition

Head out to a local restaurant for a closing dinner among the locals
Rise and shine for breakfast and to pack 
Transfer from the south of Sicily back to Catania airport for departure and a goodbye to gorgeous Sicily
This was the most amazing trip of my life. First, Jen at The Travel Yogi made every step of the way in booking the trip and my airfare so easy … She was unbelievably knowledgeable, helpful and eased all my fears. The way this retreat is structured is spectacular. The excursions every day, all day long- and the blend of yoga in the morning and the evening was perfect. I was terrified to leave the US and go to this tiny place so far away, but I am so glad that I did, it was truly life changing and I highly recommend this trip for everyone!! Thank you Jen and Courtney!!!
Best trip I've ever taken
I felt SO well-prepared for this trip. I didn't worry about anything. Jen is super responsive. Thanks Travel Yogi! I will definitely be back!
Thank you for arranging an amazing once-in-a-lifetime trip and for your help and assistance every inch of the way leading up.
Frequently Asked Questions