Trip in One Word: Enlightening
What You'll Experience in 
This Peru yoga retreat adventure delivers everything from the pulsing life of Cusco and the serene majesty of the Sacred Valley. This is a trip overflowing with elegance, culture, and connection. You'll hike the last miles of the famous Inca Trail, slumber at the gates of  Machu Picchu, ground your yoga flows, connect with indigenous communities well off the beaten path, explore the archaeological and soak up Andean wonders through all of your senses. Journey through time and immerse in past and present local culture on this one-of-a-kind Peru yoga retreat adventure. 
How You'll Experience 
Get lost in the diverse markets of Cusco and experience the awe-inspiring history of the former capital of the Incan Empire on this Peru yoga retreat adventure. You'll snooze in luxury accommodations to help you relax and integrate the day's adventures, from ultra-glamping in the Sacred Valley to the Belmond at the gates of Machu Picchu. You'll be led by local experts specific to the day's adventure, from visits with the Quechua Andean community to a traditional Despacho Ceremony. You'll traverse the native tree forests of Queuñua and the Pumamarca archeological site, hike to the Inca site of Chachabamba and Wiñay Wayna, feast at an organic farm, luxuriate in a healing sound bath, and more. 
How You'll Feel When You Return Home
You'll actively immerse in the culture through physical and mental activity on this Peru yoga retreat adventure. You'll return home imbued with a sense of serenity and an appreciation of ancient wisdom and truths from the Sacred Valley. You'll feel a reverence for the deep history of the land and a respect for the varied cultures and people of Peru.
Upcoming Peru Yoga Retreat Dates
STAY TUNED FOR NEW ADVENTURE DATES...
In the meantime check out other great Yoga Adventure locations. Join our newsletter for the latest updates and new adventure location dates.
April 5 - 13, 2024
Jennifer Prugh
Jennifer Prugh is passionate about guiding students toward discovering what is possible in life when we bring our whole selves to each moment. She is the founder of Breath Together Yoga, a yoga studio, tea house and wellness center that offers over 100 classes a week for every level of practice, as well as the founder of  the Joy of Yoga 200 and 300/500 hour teacher trainings.
Jennifer leads yoga adventures and retreats all over the world. A professional artist with a master's degree in Art and Consciousness Studies, she was an associate professor for eight years at Cogswell College where she taught storytelling, mythology and creativity. She began practicing yoga in 1989, and teaching yoga after in 1999 following the death from cancer of her greatest mentor, her father. in 2021 she published a large format photography book, River of Offerings, 12 journeys following the path of the Ganges River, which you can find at your favorite bookstore or on Amazon.
Jennifer left higher education to teach yoga exclusively, in the words of Joseph Campbell, " to follow her bliss." Her online classes can be found on yogaanytime.com and YouTube @BreatheTogetherYoga. Jennifer is president of the board at the Tibetan Children's Education Foundation, and because education changes the world, she enthusiastically encourages people to sponsor the education of Tibetan children and children of refugees from neighboring Indian countries.
She lives with her husband Will, their son Liam, and their golden retriever, Hobbes and River.
April 21 - 29, 2024
Niki Robinson
Nicole Robinson has been teaching yoga for over a decade now in her small hometown town of Kailua on the island of Oahu. In 2008 she received her 200hour RYT certification through Aloha Yoga Kula. She went on to open a local yoga studio in Kailua in 2010 called Hot Yoga by the Sea and has been operating ever since.
With over 10,000 hours teaching Niki has developed methods for leading classes to a broad range of students and enjoys teaching vinyasa flow, yin yoga, restorative yoga, yoga nidra, breath work and meditation. She is certified in EFT, emotional freedom techniques, is a Master Reiki Practitioner and is certified in Restorative Yoga and Yin Yoga. With experience leading her own yoga retreats, Nicole is excited to join with The Travel Yogi to offer the most enjoyable experience to all students!
Eight days with English-speaking expert local guides
Unique glamping experience in the Sacred Valley  & a night at the gates of Machu Picchu
Hike to visit and learn from the Pallata community
Quechua Andean community visit & participation in daily community activities
Traditional Despacho ceremony
Hike to the rarely visited native-tree forests of Queuñua to the Pumamarca archeological site
Visit to Maras village & salt works
Hike to the preserved Inca site of Chachabamba & archeological site of Wiñay Wayna
Guided visits to the Pisac Market & Ollantaytambo Fortress
Exploration of Machu Picchu
Cultural exploration of Cusco &  surrounding ruins
Entrance fees to all included sites
Private transfers
All breakfasts & dinners in a local restaurant or at our hotels
Multiple cultural lunches with local Andean communities
Morning and evening yoga on most days (please see the full itinerary for yoga schedule)
International flight to and from Cusco
Any airport taxes
Alcoholic drinks
Items of a personal nature (phone calls, souvenirs, spa services, etc)
Gratuities
Travel insurance (recommended)
On this Peru yoga retreat adventure, our luxury accommodations span the gamut from our eco-boutique uber glamping accommodations in the Sacred Valley to the Belmond at the gates of Machu Picchu.  Each location embraces the vibe of its surroundings while delivering 'new Andean' flavors and old-world style.  Revel in locations that consciously meld with their surroundings while elevating your experience.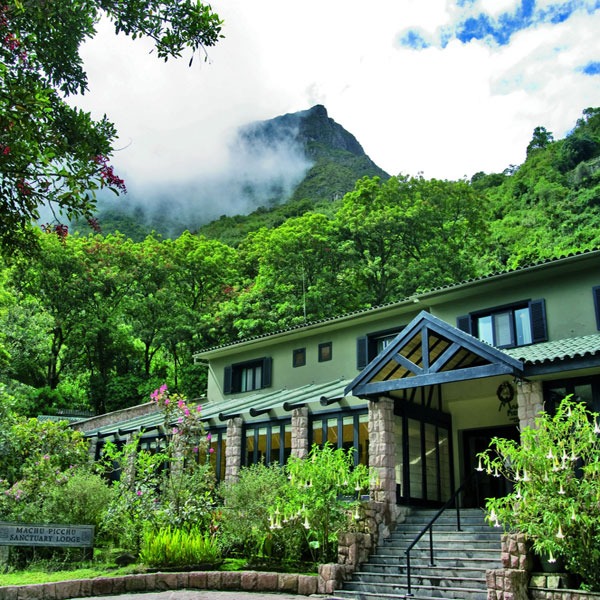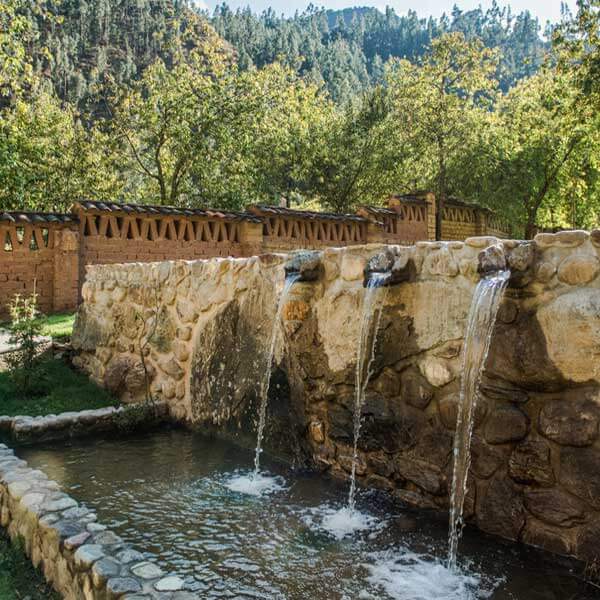 Each of our amazing Peru yoga retreat adventure itineraries will be unique, with slight changes based on local holidays and/or events. Below is a sample of what can be expected as you explore this amazing country with The Travel Yogi:
Arrive in Cusco for the start of your Peru yoga adventure

Our guide will meet you at the airport and we'll travel as a group to the Sacred Valley

Immediately immerse in culture and nature with exploration of the archeological site of Pisac and a gorgeous picnic lunch

Head to Pisac village and marvel at the vibrancy of the market and the history of an Incan stronghold

Welcome evening yoga and dinner at our private boutique Sacred Valley hote – Bienvenida a Perú!
Early morning yoga & breakfast to prepare for a culture/hiking day
Drive to the Pallata community and a hike through the native-tree forests of Queuñua, Chachacomo & Unca


This route is rarely traveled by tourist and is a day of deep connection to the incredible Andean outdoors

Hike to the ancient Wari Pumamarca archeological site
Visit the current Incan village, and ancient ruins, of Ollantaytambo
Lunch at an organic farm set on an old Incan terrace


Participate in the preparation of a traditional Pachamanca meal

This afternoon participate in a traditional, and hyper-local, Despacho ceremony


This uniquely Andean ceremony thanks the earth (Pachamama) and the elements for their blessing and to ask for protection for their families, animals and lands

Evening yoga and dinner back at home base
Morning yoga and breakfast
Journey to the Andean home of the Quechua community

Today we will spend the morning with the local women and men  participating in traditional farming, weaving and other community activities (according to the season's needs)
Enjoy the fruits of the morning's labor and lunch with new friends

This afternoon we'll head to a secluded location to be a part of a healing sound bath
Evening out in one of our favorite restaurants in the Sacred Valley
Sunrise open-hearts-and-minds yoga
Travel to the earthwork terraces of Moray and discover the ingenuity of the Incas 
Hike from Moray to Maras Village following a trail traditionally used for local farmers and their animals
Enjoy lunch in a local country home hosted by friends on the outskirts of Maras village
Continue to marvel at Incan enterprise and explore the 3,000 small pools of the Maras salt works
Evening grounding yoga on the terrace
Group dinner
Enjoy a bit of a sleep-in this morning before yoga and breakfast


This morning will be yours to relax, enjoy some of the amenities on property or head into town to explore

Come together and enjoy lunch at 'home'
This afternoon head to a secluded location to be part of the healing power and vibration of sound 

Today's immersive Sound Bath is achieved by using a combination of sound activation through different  native and foreign instruments

Continue today's connectivity with grounding time on the mat
Enjoy tonight's group dinner and evening under the Andean stars
Early departure from our hotel to the Ollantaytambo train station

Enjoy the train ride and scenery through the Canyon of Vilcanota

We will disembark the train early in order to hike the final section of the Inca Trail and explore sites only available to hikers (pending seasonal availability)

Marvel at the preserved Inca site of Chachabamba and the outstanding archeological site of Wiñay Wayna
At the first sight of Machu Picchu we'll stop for lunch and a chance to soak in the immensity of the Lost City

The first entrance to Machu Picchu is this afternoon upon arrival after much of the day's crowd has left
Stay on the mountain tonight at the Belmond, the only hotel at Machu Picchu, and watch the sun set and rise on this ancient marvel
Morning yoga & breakfast
Morning exploration of Machu Picchu

Delve into the theories of purpose of Machu Picchu, its Incan heritage and astronomical significance
The engineering, history, majesty of Machu Picchu and its marvels will fill your morning

Enjoy and early lunch and depart Machu Picchu for Aguas Calientes and on to Cusco
Explore town and dine in a local Cusco restaurant
Sunrise yoga & breakfast to awaken your senses
Morning exploration archeological sites surrounding Cusco including Sacsayhuaman, Puca Pucara and Tambomachay
Hike one of the four Incan 'highways'

Our chosen highway connects the Amazon with the Sacred Valley all the way to Cusco
Hike through the hills to the end of the trail in Cusco's San Blas district

Enjoy lunch in a local restaurant and explore today's Cusco
Return to the hotel for yoga and a final Peruvian dinner in the city
Final morning yoga session and farewell to Peru

Time in the morning to wander Cusco and explore, depending on your departure flight and airport transfer time
How We Give Back as Travelers
The climate crisis is real. As conscious travelers it's important to note, and mitigate our impact. While travel is important for our wellness and communities, traditional carbon offsetting is just not enough. The Travel Yogi has partnered with Tomorrow's Air to put our travelers' dollars to work through the super cool science of carbon removal.  Want to know more? Learn about Tomorrow's Air, how it works, our commitment, and what more you can do.
This was the most amazing trip of my life. First, Jen at The Travel Yogi made every step of the way in booking the trip and my airfare so easy … She was unbelievably knowledgeable, helpful and eased all my fears. The way this retreat is structured is spectacular. The excursions every day, all day long- and the blend of yoga in the morning and the evening was perfect. I was terrified to leave the US and go to this tiny place so far away, but I am so glad that I did, it was truly life changing and I highly recommend this trip for everyone!! Thank you Jen and Courtney!!!
Best trip I've ever taken
I felt SO well-prepared for this trip. I didn't worry about anything. Jen is super responsive. Thanks Travel Yogi! I will definitely be back!
Thank you for arranging an amazing once-in-a-lifetime trip and for your help and assistance every inch of the way leading up.
Frequently Asked Questions